There's ALWAYS 

magic happening 

at the library!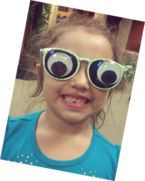 Summer reading programs aren't the only time to book a fun and Spectacular Magic Marlin show!
You can book one of Marlin's Library Magic Shows anytime of year!
Summer and winter reading programs
Seasonal & special theme shows including:
Have a Great Fall Magic Show
Winter Wonder Magic Show
Spring Into the Library Magic Show
"Little Wonders" Magic Show – special program specifically for preschoolers
A special "Magical-Storytelling" program – stories come to life using fun
magical props, costumes, and lots of volunteer actors from the audience.
My year-round "Reading Is Magic" program
Good Things Come in Small Packages – reduced price show specially designed for small libraries with very limited performance space, small audiences, and small budgets!
Family fun night programs
MAGIC WORKSHOPS also available for ages 7 & up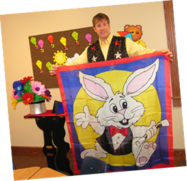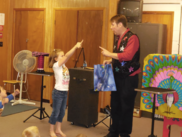 Depending on the specific program elected, my shows offer a blend of fun-filled, amazing magic, audience participation, magical storytelling, puppets, music & sound effects, along with lots of smiles, laughter, and memorable moments. Children will be totally engaged and captivated throughout the entire show and won't want the magic to end! You'll be delighted with how they respond, and many will be called on to assist during the show. After all, as we all know, children don't just want to sit and watch – they want to get involved!
Most of my programs are about 45 minutes but can be adjusted to suit your needs. I can even custom create a show for your specific needs or theme. Since library audiences may include children of ALL ages, my shows are appropriate and enjoyable for everyone,  but are specifically targeted for ages 4-13 (and their parents!). I also have special programs for preschoolers, ages 3-5. 
My programs are self-contained, with all props, tables and professional sound system provided. You only need to provide the audience! The show can be presented in a meeting room, auditorium or right in the library area. Setup time varies depending on the specific show, but I will coordinate with you and always arrive early. I will also contact you a day or 2 before the show to confirm details.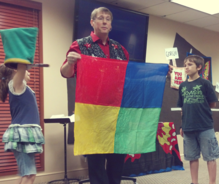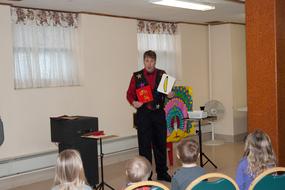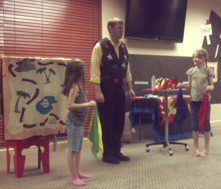 I believe every child should have the opportunity to experience the fun and excitement of a live magic show at their library. My goal is to make it possible for you to host one of my Library Magic Shows at your library, and to make that aspect of your job as easy and stress-free as possible. I look forward to hearing from you and working together to make your event an enjoyable and memorable experience and a sparkling success ! 
Contact Marlin Now!
585-612-0991